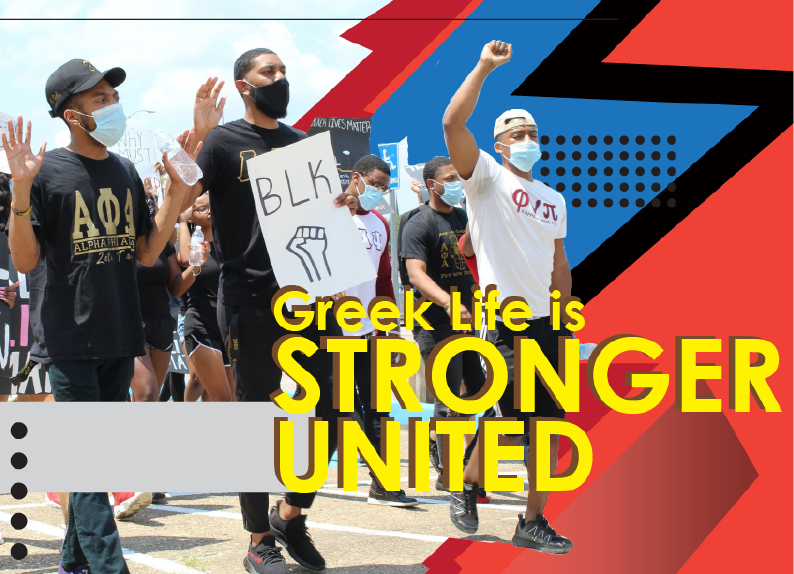 3 Ways Black Greeks Can Unite During Uncertain and Anxious Times!
No one imagined 2020 would be quite an eye-opener! 
We're in the middle of a global pandemic and racial injustice has once again reached a level of utter discomfort in America.
Maybe you're feeling alone, frustrated or both because of these recent events. 
We're reminding you that you don't have to fight this battle alone. 
In fact, the great, late Toni Morrison who was also a soror of Alpha Kappa Alpha once said, "I get angry about things, then go on and work!" 
This is the same attitude that you must have. Fill in the gap with other fraternity and sorority members everywhere.
Why Unity is Needed
Right now, more than ever is the time to uplift the Black community and stand in solidarity with those fighting for racial injustice. This is how liberation comes to fruition. 
In fact, this is why the National Pan-Hellenic Council (NPHC) was created 90 years ago. Among the organization's mission is to harvest unity, build up our communities economically and break down social barriers. 
These are just a few reasons why we're challenging you to tap into these 3 ways Black Greeks can unite during uncertain and anxious times: 
Educating About Rights and Mentoring 
Bring together a group of Divine Nine members to educate others in the Black community about their rights. Your voice can also be heard in the ears of younger generations who are in middle or high schools. 
These can both be done by stepping outside of the box to create a webinar or LIVE series on your social media pages. This would benefit many people who are still making an effort to spend more time at home because of COVID-19. 
Prepare Communities for Voting 
2020 is election year! Now, is the perfect time to place call-to-actions front and center to prepare people to head to the polls in November. You can also take this time to remind people to turn in absentee ballots this year, if their state allows it. Changes can only be made if we allow our voices to be heard. 
Get Behind Petitions to Push Changes 
Several petitions have circled the internet over the last few months. Many of them are related to the Black Lives Matter Movement. If you see a petition that will truly make an impact, share it with your fraternity and sorority members and request that they share it with people in their communities. 
More to the Puzzle
Taking action with these 3 tips to unite Black Greeks for social change is just one piece to the puzzle in order for a transformation to happen in our society. 
Ask yourself, "How can I actually do the work on the grounds during different protests or marches?" 
Call up another member to brainstorm together on how you can make this happen as volunteers. Your organized volunteer work could be as simple as passing out water to protesters.
Leverage Technology for Social Change
To get started in uniting for social change, pull out your phone and download the Prophytes App where you can bring fellow Greeks into your world and leverage communities near and far. 
The app is available to download in The App Store or Google Play. 
Comment below if you're a Greek who is filling in the gap where you're needed during these uncertain and anxious times. 
Tell us, what you're doing to make changes in our world.